Afrifarmer is an innovative hub for smart farming and agribusiness information.
Brand identity
Tagline
Website redesign
Afrifarmer contacted us to help them redesign their logo to create clarity for their brand, redesign their website to improve its content and to enable them communicate consistently with their targeted audience.
We analyse their existing logo and website, and researched their industry for insights to help us map out our strategy.
We redesigned their logo, renamed their tagline to clarify their messaging, and redesigned their website to reflect their new brand identity and create consistency.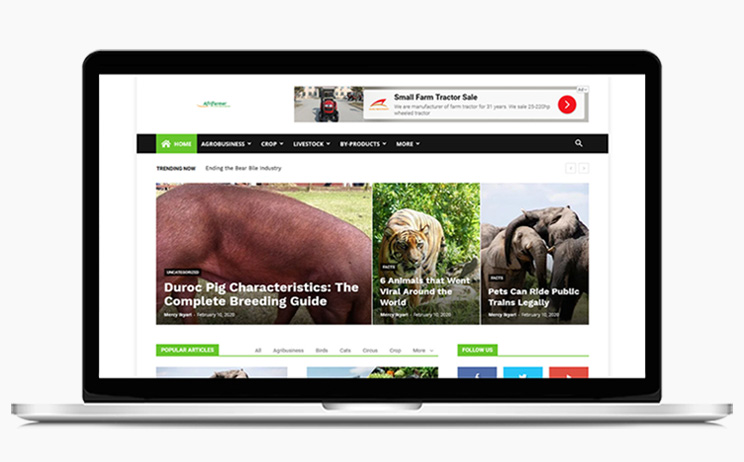 Afrifarmer now has a new brand identity that is distinct and memorable, the new tagline help them to articulate their message and the new website design clearly reflect the brand, enabling them to communicate consistently to their targeted audience.
You can visit the Afrifarmer new website - www.afrifarmer.com
I love the design, the logo is perfect, thank you so much.