5 Secrets of Every Successful Business
by Umukoro Simeon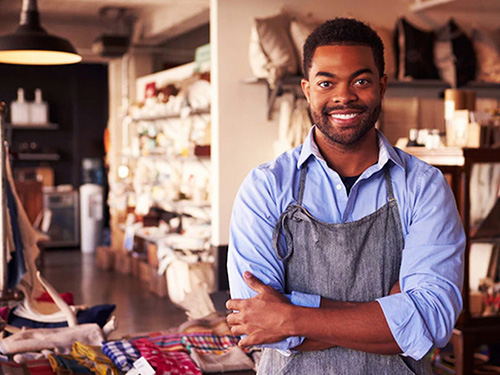 When we hear of or see successful business in magazine, news headline, stock market or social media, there is an instant gratification and connection that we feel, the human brain is configured to associate with good things.
Many people dream of owning a successful business, for some, it is because of the financial security it offers, for others it is the freedom to explore their passion or the desire to build legacy for their families.
To succeed in business, you need to understand the key principles successful brands like Apple, Facebook, Google, eBay and others have used over the years to build their businesses.
In this article, we will reveal to you "5 secrets of every successful business" and how you can use it to grow your business.
So, without any further ado, let's get started.
5 secrets of every successful business.
Below are the 5 secrets successful brands like Google, Facebook, Dangote, Jumia have used to grow their business.
A business name is a name or title under which a person or entity conducts a business.
It can also be legally registered business or company name which is known as trade name.

Business name is the first thing a customer interacts with, and it plays a crucial role in a brand's perception and growth, it can completely make or break a company.
Businesses and brands that understand the value of a good business name spend time and money to get it right - Google, Facebook, Apple, Uber, etc.
Others whose names are not memorable, difficult to spell and pronounce, have negative cultural meaning or don't properly reflect their brands suffer because of it.
A good business name has the power to build:
1. A long-lasting relationship between a business and its customers
2. Brand awareness, recognition and loyalty.
3. Word-of-mouth marketing
4. SEO benefits such as easy to type in search.
5. Attracts venture capital funding for some start-ups.
A business plan is a formal written document containing the goals of a business, the methods for attaining those goals, and the time-frame for the achievement of the goals.
A good business plan is a roadmap for how to structure, run, and grow your new business. It helps you refine your ideas, research your competitors and target market, strategize your operations and financials, plan for the future and success of your business.
The purpose of a business plan is to identify, describe and analyze a business opportunity, examining its technical, economic and financial feasibility.
Every successful business has a business plan, if you cannot write pages of a detailed business plan, at least make sure you draft a simple document that identifies your proposed product or service, the costs involved, your funding needs, your competitors, potential customers and market opportunity, challenges your business can expect to face, goals you would like to achieve and how you will track and measure your progress.
We are your partner in growth
We create data-driven strategies, implement tried-and-tested marketing tactics and show proven results.
Let's talk
A marketing strategy refers to a business's overall game plan for reaching prospective consumers and turning them into customers of their products or services.
The goal of a marketing strategy is to achieve competitive advantage over rival companies by understanding your customer behavior and needs, and providing helpful experiences along the consumer journey.
The functions of a marketing include research to support pricing decisions, tailored messaging that targets certain demographics and geographic areas, platform selection for product and service promotion –
1. Print Ad - Billboard, Profile, Flyer, Magazine
2. Digital Ad - Social media, SEM, SEO, Radio, TV
3. Mix of both platforms.
To effectively communicate the company's value proposition and key brand messages, and metrics that measure the results of marketing efforts and their reporting timelines.
Effective marketing plan helps a business direct its advertising efforts to where it will have the most impact. A 2019 study found that firms with a documented marketing strategy were 313% more likely to report success in their marketing campaigns.
Customer management is defined as the process of managing the relationship between an organization, its people and its customers.
The new customer-brand relationship has changed how customers interact with business. Customers now need a frictionless experience to stay loyal to a business, and this have forced businesses to adapt and shift their focus away from products & services towards customer satisfaction and loyalty.
According to Forbes, 90% of CEOs believe their customers have the greatest impact on their business.
A strategic customer management strategy can build lasting customer relationships and grow your business. In fact, with the right customer management strategies in place, the initial point of conversion is just the beginning of a lasting relationship with a new customer who can soon become a loyal brand advocate.
Many large companies will use a customer relationship management (CRM) systems and others tools to collect, store, and organize customer data, which helps to simplify customer management at scale. When customer management is done right, it can encourage people to return to buy more products and services, time and time again. Remember your customers are not numbers, they are real people with emotions, treat them as such. .
Cash management is the process of collecting and managing cash flows.
Cash is important for every business whether small or big. It is a key component of a business's financial stability and it is the primary assets use to pay their obligations on a regular basis.
Problems with cash flow are the most commonly stated reason for businesses closing their doors. Without cash, you cannot implement your marketing plans, pay employees, or invest in technical-know-how or equipment. No matter what sort of business you own, be sure to manage money wisely, keeping an eagle eye on expenditure and income.
Businesses have a multitude of cash inflows and outflows that must be prudently managed in order to meet payment obligations, plan for future payments, and maintain adequate business stability.
Want to grow your business?
Let's help you create a digital marketing strategy to optimize your sales operations.
Call us now
You have seen the 5 secrets of every successful business; it's not to late to get it right for your business.
If you can start implementing these key principles little by little - you get your business name right, prepare you business brief, fix your marketing, manage your customers and your cash flow, imagine ten years from today how successful your business will be.
We hope the blog was helpful and you enjoyed reading it.
If you need help setting up your digital marketing strategy or you want our team to just do your marketing for you, call us
---
Have your say in the article
---